The Interlocal Purchasing System (TIPS)
Loblolly Consulting, a Texas Certified HUB, offers Data Analytics Solutions and Services through The Interlocal Purchasing System (TIPS) services contract (Contract No. 210404).
Services and Pricing Offered
Under this TIPS contract, Loblolly can provide staffing services on a time and hourly basis. These services include, but are not limited to, data visualization, analytics, and dashboards, data governance and integration, data warehouse architecture, and cloud computing solutions.
How to Contract (obtain a Quote and issue a PO)
Contract No. 210404
For quotes, purchase orders, and warranty information please contact:
Loblolly Consulting
Craig Parker (localgov@loblollyconsulting.com)
1401 Lavaca St., #624, Austin, TX 78701
phone – 512.320.5421
fax – 512.320.8584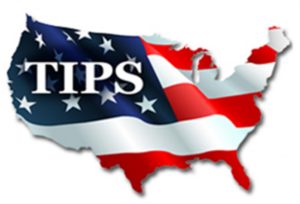 Services available under this Contract are limited to the staff augmentation services provided on a time and hourly basis. This Contract is part of The Interlocal Purchasing System (TIPS) and Region 8 Education Service Center is the lead agency.
Quote / Purchase Order Issuance
1. Visit the TIPS website at: www.tips-usa.com and search "All Contracts" or
"All Vendors" to locate Loblolly.
2. When completing a TIPS purchase, the TIPS Member must request a TIPS Quote
from the TIPS Vendor with the TIPS Contract Number referenced on the quote.
You can easily request a quote using the TIPS Member Portal.
3. If the Member decides to proceed with the purchase, the Member must submit the
TIPS Quote & PO (payable to the awarded TIPS Vendor) both referencing the
TIPS Contract Number, to tipspo@tips-usa.com.
4. Please note that all vendor instructions must be included on the PO as vendor
instructions detailed in the body of the email to tipspo@tips-usa.com are not seen
by the Vendor.
5. Member payment will be made directly to the Vendor by the Member as agreed
by the parties.
If you have any questions or comments please contact us.
TIPS information on how to purchase.