Loblolly can help you solve complex issues by providing incisive analysis of the root problems, detailed requirements and documentation, use cases, clear options with ramifications for each option, and the information needed to get buy-in for the solutions internally.
No matter the size of your project — small discrete projects, iterations that build towards a long-term goal, or large ground-breaking projects — we can help.
Project-based delivery engagement services allow you to leverage our proprietary Loblolly delivery methodologies and develop a custom team specific to your needs. Our teams are self-managed and built to deliver results.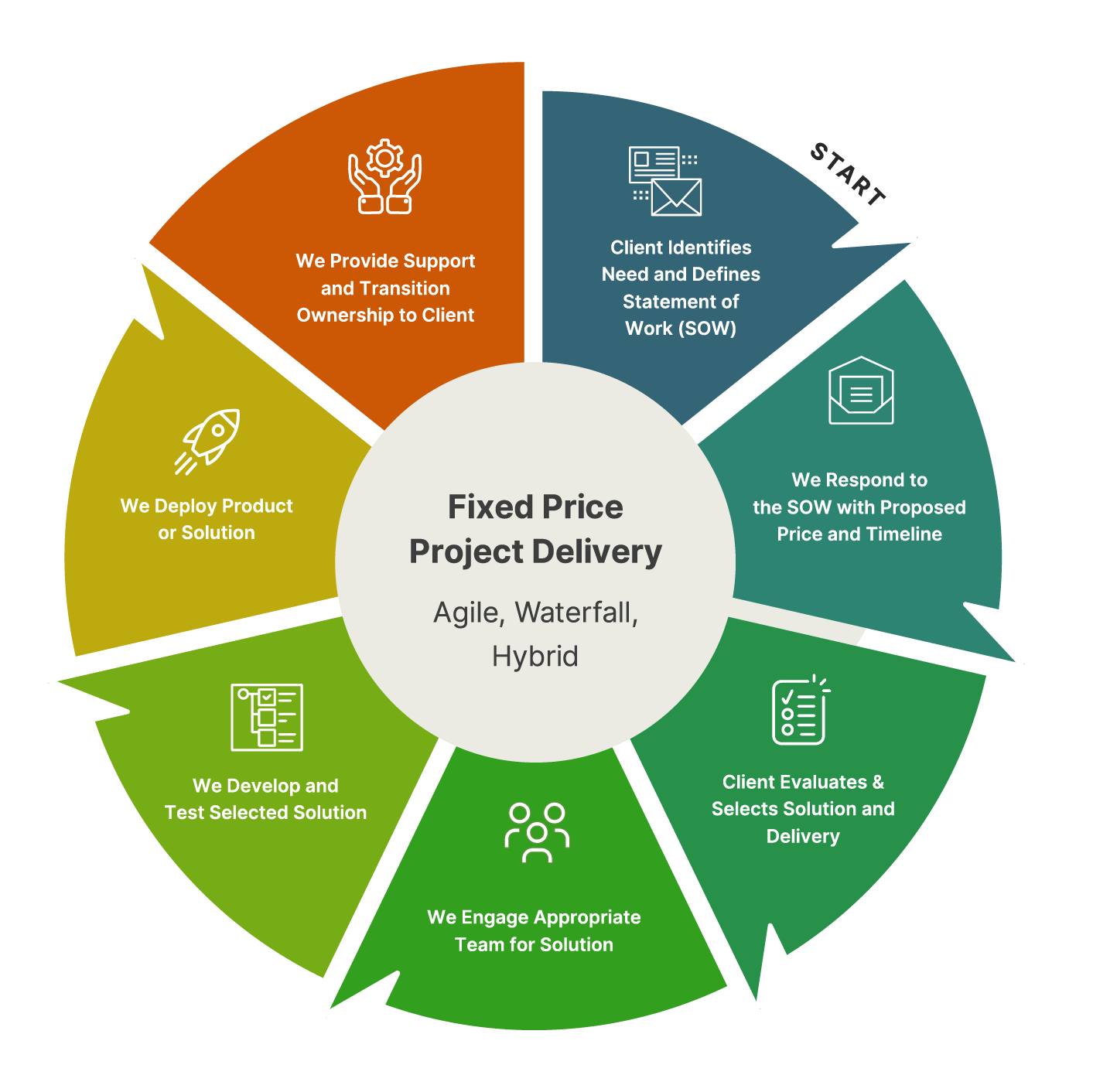 Need help with Staffing?
Loblolly also offers a staffing model if that works better for your organization.